Official Logo/University Identity Color/Emblem
Official Logo
Akita University celebrated its 70th anniversary in 2019. To commemorate this milestone, we have created a new logo mark to further promote our university to the region and the world.
"Akita University Official Logo" was issued a certificate of trademark registration on November 1,2019, by the Patent Office, and is now a registered trademark.
Registration number 6194613   Classification of designated articles (services): Class 41 (instruction at universities etc.)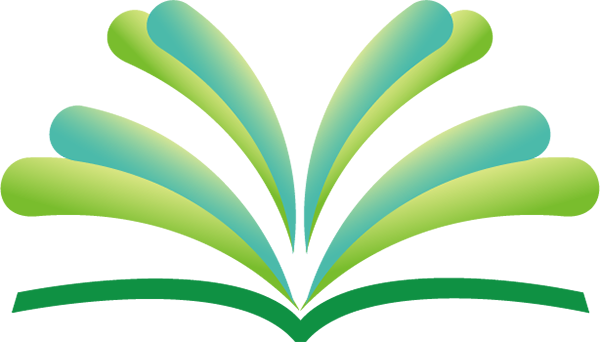 The Akita University logo incorporates the following three meanings:
The four rice leaf-shaped images (overlapping combination of light green and blue) depict the four faculties of Akita University.
The dark green line below the rice depicts several layers of "open-ness": Akita University opening up and embracing the future, the opening of a book, and the notion of being open to the outside world. In addition, the line is open to the rice leaf designs above, and acts as a support.
The combination of these designs depicts Akita University's commitment to offering solutions to the world's problems and contributing to regional development. At the same time, it invokes Akita University's aspirations to evolve and move upwards in the world.
Regarding Use of the Official Logo
When using the official logo or designs containing the official logo, please follow the below regulations and Akita University UI Design System Manual.
Regulations
* With the exception of Akita University teaching staff and current students, those wishing to use the official logo should contact the Public Relations Division in advance.
Persons wishing to use the official logo must obtain permission from the President of Akita University after having submitted the Request for use of the Akita University Official Logo form.
Enquiries
Please contact Akita University Public Relations Division concerning consultations on and issues with the ways of using, design and data formats for the official logo.
Akita University Public Relations Division
1-1 Tegatagakuenmachi, Akita City 010-8502
University Identity Color (School Color)

Process color C100% + Y100%
DIC 2561
PANTONE 347
Akita University Emblem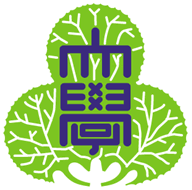 Akita University's emblem features the winning design chosen by a panel in a prize contest held to mark the Akita University's establishment on September 16, 1949. It features three Akita butterbur leaves with the characters for "university" on top. The emblem is the creation of Jo Nakamura, a teacher at the then Mining College. It subsequently came to be used as a symbolic mark of Akita University, and was granted recognition as the university's emblem on April 1, 2004, at the same time as the official style of the school flag was determined.
Regulations relating to Akita University Emblem(*Japanese only)
Regulations relating to Akita University School Flag(*Japanese only)