Why I Love Student Life at Akita University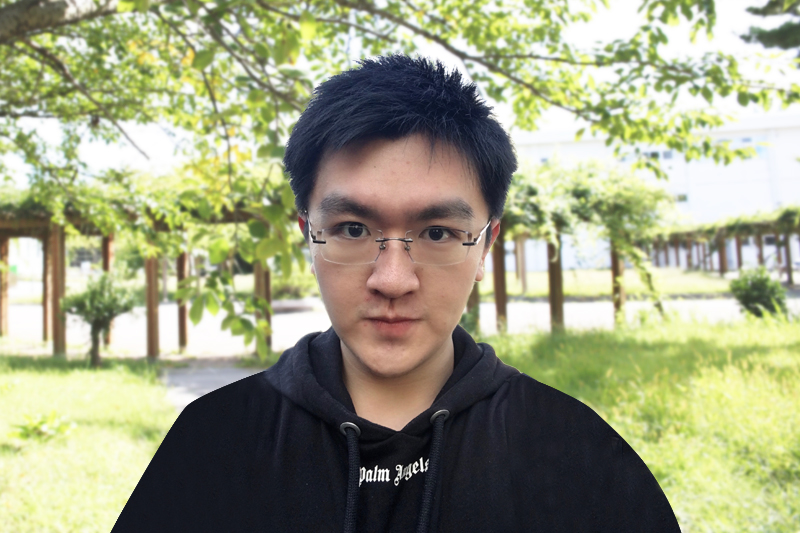 Jin Boshan (China)
Program in Regional Studies
Department of Regional Studies and Humanities,
Faculty of Education and Human Studies
The name of Akita is associated with so many different items: Akitakomachi (rice), Akita sugi (cedar), Akita bijin (beautiful woman), Akita inu (dog), Akita ondo (folk song), and sakedokoroAkita (land of sake). The prefecture is blessed with mountains, seas, lakes, and wonderful natural scenery. Its coast looks out on the Sea of Japan and its inland areas face the mountains. In addition, the people of Akita are calm and content. Crime rate and divorce rate are low, and the prefecture lends itself to a laidback lifestyle. In terms of cuisine, there are so many local dishes and ingredients that reflect the climate of the region, such as kiritanpo nabe (hotpot of pounded rice), shottsuru nabe (fish hotpot), inaniwa udon (noodles), hinai jidori (chicken), Akita fuki (butterbur), and iburi gakko (smoked pickle). There are so many reasons that make Akita an attractive place to live.
Akita University is a national university in the city of Akita, the prefectural capital and the focal point for regional politics and the local economy. The university consists of the Faculty of International Resource Sciences, the Faculty of Education and Human Studies, the Faculty of Medicine, the Faculty of Engineering Science and the Graduate School.
I'm a fourth-year student in the Department of Regional Studies and Humanities in the Faculty of Education and Human Studies. The purpose of the Faculty is to cultivate a broad and deep education, the ability to think in an agile, multifaceted manner and make comprehensive, independent judgments, as well as to develop human resources who can explore and investigate contemporary issues and play an active role in the local community. In the Department of Regional Studies and Humanities, students study a variety of subjects in the specialized areas of regional studies, international culture studies and psychological studies. In addition, classes include group study and fieldwork outside the university campus, as well as lectures and seminars. In addition, since Akita University is a national university, the ratio of students to faculty members is low, which means that each and every student benefits from comprehensive guidance and support from faculty staff.
The university is located in a convenient area for students with plenty of amenities. It's only a 15-minute walk from JR Akita Station, the main station, with a range of supermarkets and restaurants nearby. The university's Student Support Center and the International Affairs Division provide broad support for students, from enrollment through to graduation, including advice on day to day matters and financial issues, along with information on finding a job. In addition to club and circle activities, the university also organizes a variety of different events every year for international students, such as traditional cultural experiences and farmhouse stays. Student life here is fun, safe, secure and fulfilling.
Looking back on my university life, I'm so glad that I came to Akita. I've learned a lot and I have so many wonderful memories to take away with me. I can't speak highly enough of the university and I wholeheartedly recommend it to anyone who is thinking about studying here!
Genuine Warmth and Friendship at Akita University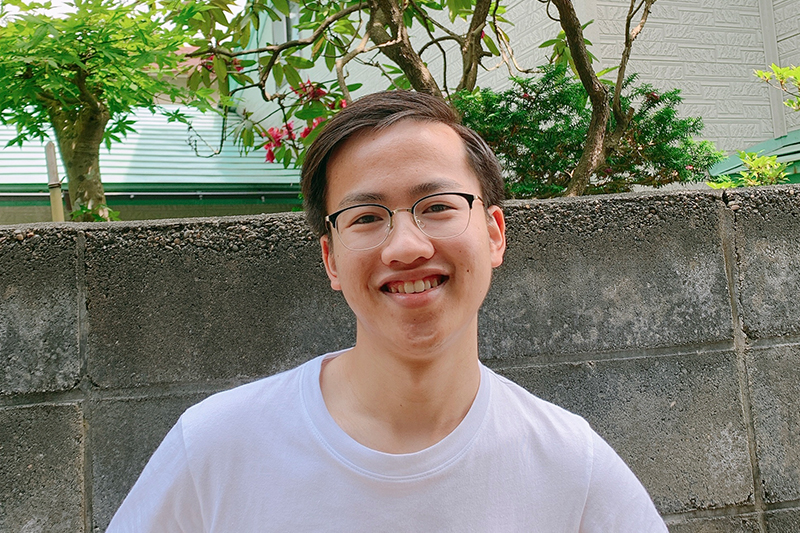 Nguyen Thanh Tuan (Vietnam)
Human-Centered Computing Course,
Department of Mathematical Science
and Electrical-Electronic-Computer Engineering,
Faculty of Engineering Science
A while ago, I made the trip from Tokyo to take the entrance exam for Akita University. As soon as I got off the train at Akita Station, I heard a friendly voice behind me say, "Have some hot tea. It'll warm you up!" It was a senior student who'd come to meet me at the station. I have now been studying at Akita University for a year and I'm a sophomore. I've encountered genuine warmth and friendship in my time here.
When I started at Akita University, the coronavirus pandemic was at its height. I couldn't go to classes, I couldn't get a part-time job – I couldn't even leave my room. A lot of food was provided by a food aid organization in Akita arranged by the International Affairs Division. In addition, there were always faculty members available if I had any problems I wanted to discuss.This put me at ease and made my university life more comfortable and enjoyable.The university and my friends encouraged me to participate in activities such as soccer with other international students every weekend, forestry and writing articles for a newspaper company. This experience gave me the confidence to set up my own magazine in the summer of 2020.
I wanted to seek out people in the community who were actively contributing and helping others. My aim was to interview them and create a magazine to share their wonderful stories with as wide an audience as possible. I was energized by everyone I met for this project – they work tirelessly to aid and bring joy to elderly citizens in Akita. Having been here for a year, the first thing that comes to mind when I think of Akita University is the phrase "helping each other." If you're thinking about studying at Akita, this warmth and spirit of cooperation is an essential part of being a student here. I look forward to meeting you soon!